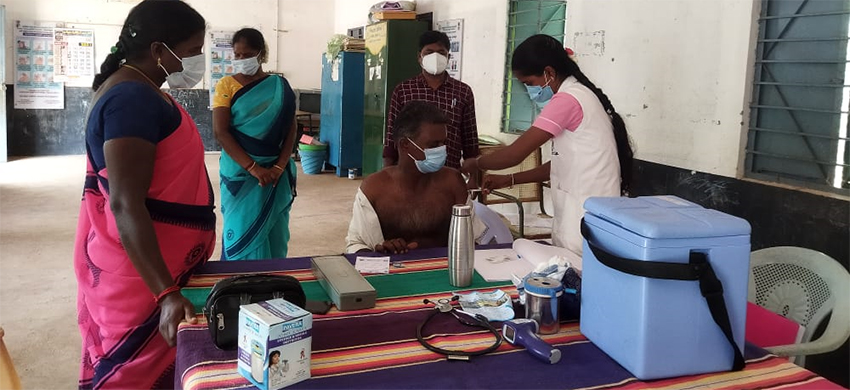 Teaching and learning activities are carefully selected by the curriculum committee and clinical learning area are carefully selected to develop the professional skills of the students. We have our own Parent Hospital with 1100 beds with all the specialties. It is functioning for the benefit of students and to cater the need of the local population
The clinical learning experience of students is offered at government head quarters hospital Perambalur which comprised 200 bedded full fledged government hospital and Institute of Mental Health for Psychiatric Clinical experience.
Community Health Nursing
Millions of lives and billions of rupees could be saved if people are aware of utilizing right type of health facility at right time. Benefits of modern health care have not yet penetrated the social periphery. Glaring contract in the state of health between the rural and urban areas and between the rich and poor. Health is a fundamental human right and it is to be attained by all people.
In this context, we have been delivering quality health care to families in need at Pudhunaduvalur where our community health centre also is situated and we also utilize Sengeri and Renganathapuram Sub Centers.
We have got permission from the city health officer to post our students in the Maternity Health Center at EB Road, Woriyur and Srirangam under the Urban posts.
And our students are participating in immunization program, school health program and awareness program in preventing many communicable and Non- Communicable diseases.
Field Visit
Every year our students have their visit to water purification plant at Sakarpalayam,sewage disposal at Ponmalai, de addition centre at Kagamalai, school for mental retardation at Vidivelli and vaccine storage centre at City Corporation as a part of our curriculum.